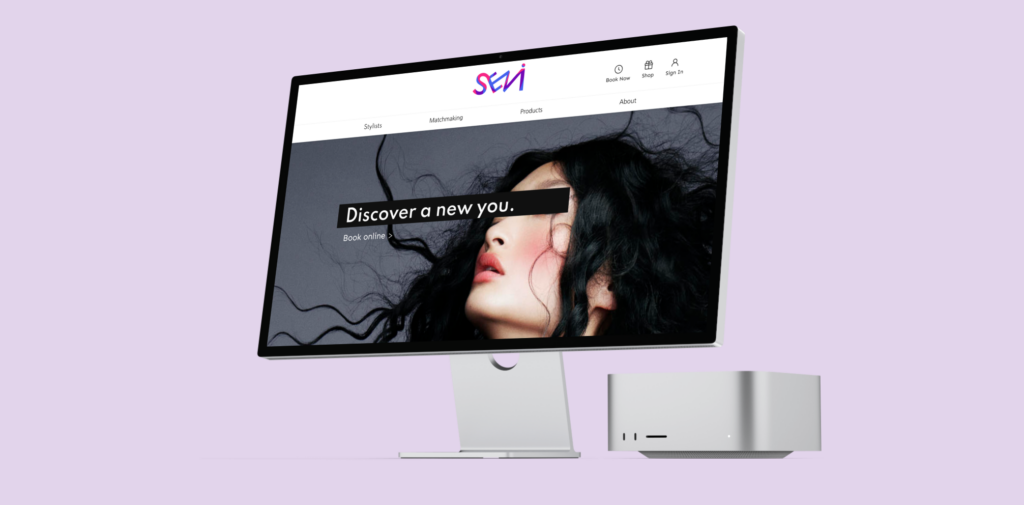 Sezi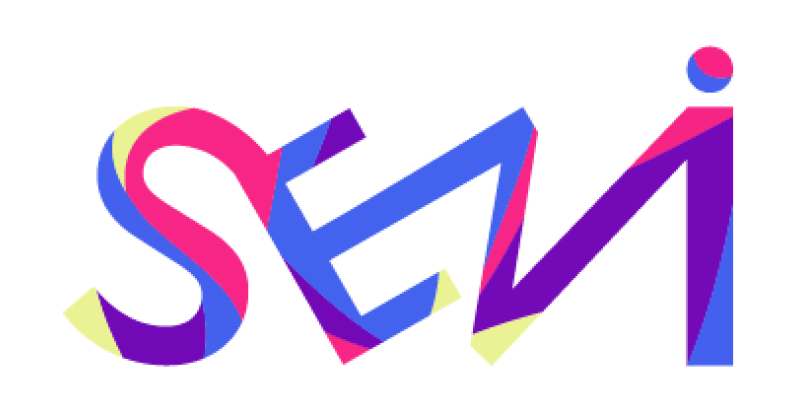 Sezi is a high-end, upscaled hair studio website which makes use of a vibrant colour theme and gives off a funky refreshing feel.
For this project, I collaborated in a team of 2 other students from BCIT's Digital Design and Development. As a UI/UX designer for the project, some of my responsibilities include conducting user research, creating various prototypes, designing logos and consistently communicating with my team.
Timeline
Jan 2022 – May 2022
Tools
Figma, Adobe Illustrator, WordPress
The Challenge
Sezi's studio is in need of a modern website to display services, photos of hairstyles and a unique feature, as well as an online appointment booking system and an online shop that sells Sezi's branded hair styling products. The website must showcase Sezi's brand and build business.
Ideation
To meet Sezi's needs, the first step in tackling our challenges was to conduct a thorough market research. Each team member was tasked with finding competitors with unique websites to perform a competitive analysis and create a list of actionable items that could be implemented into Sezi's website.
Research
In the early stages of the project, the team analyzed competitors to identify direct and indirect rivals. They assessed competitors' user experience, design, features, and technicalities, and used the findings to stand out. Additionally, the team conducted surveys to learn about general hair salon website pain points and preferences in hair styles, sources of inspiration, and spending habits on hair products and cuts. The survey insights were used to strategize against the competitors and create an intuitive user-centered experience.
User Story Mapping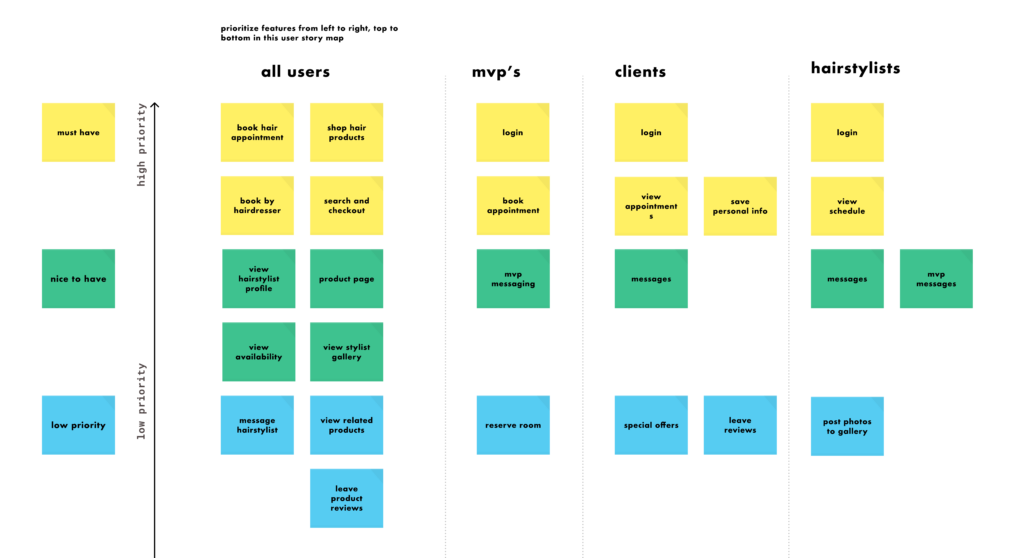 Site Map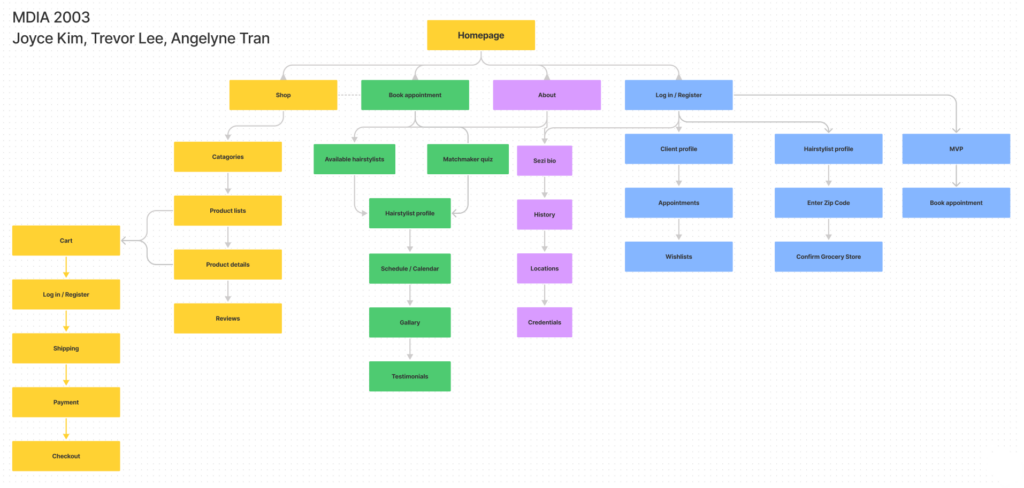 Design Iterations
Lo-fi Prototype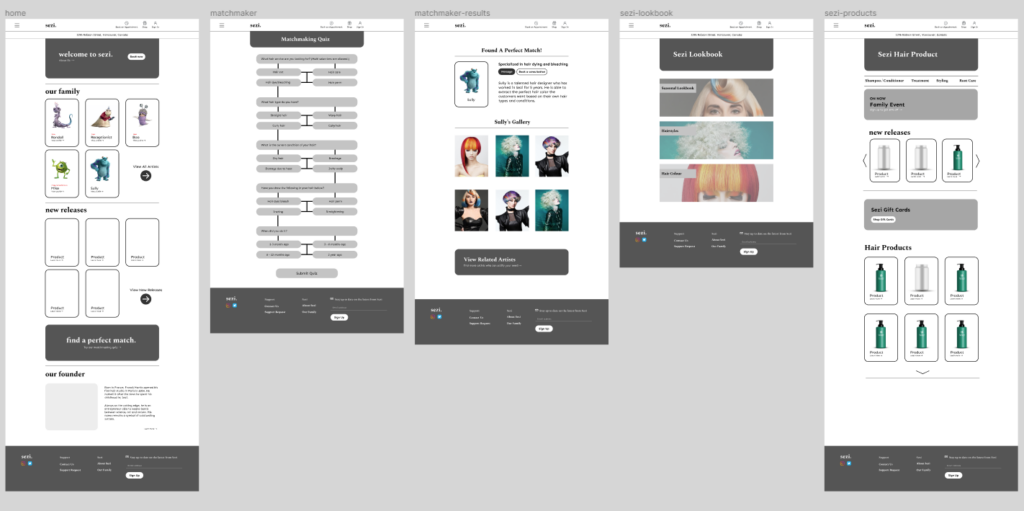 Hi-Fi Prototype
Final design includes
Services – A quick an easy way for clients to make an appointment.
Products – E-commerce section for clients to purchase high quality products from Sezi.
Perfect Match – A unique feature that allows clients to find a suitable hairstylist based on questionnaire results.
Lookbook – Users may browse a series of hairstyle galleries for inspiration and to showcase Sezi's and the team's talent.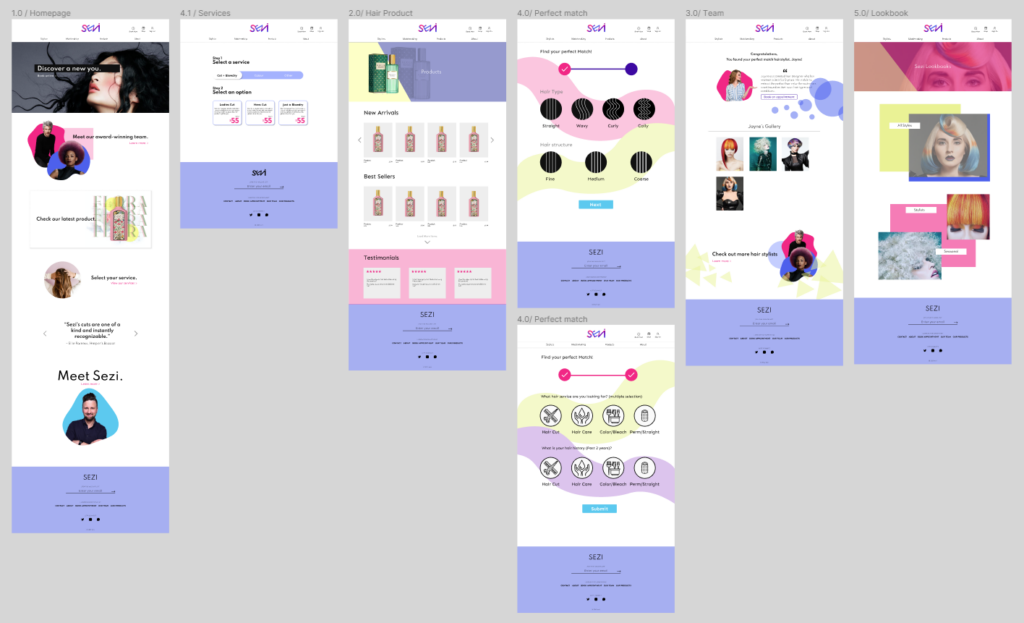 Logo Design
Drafts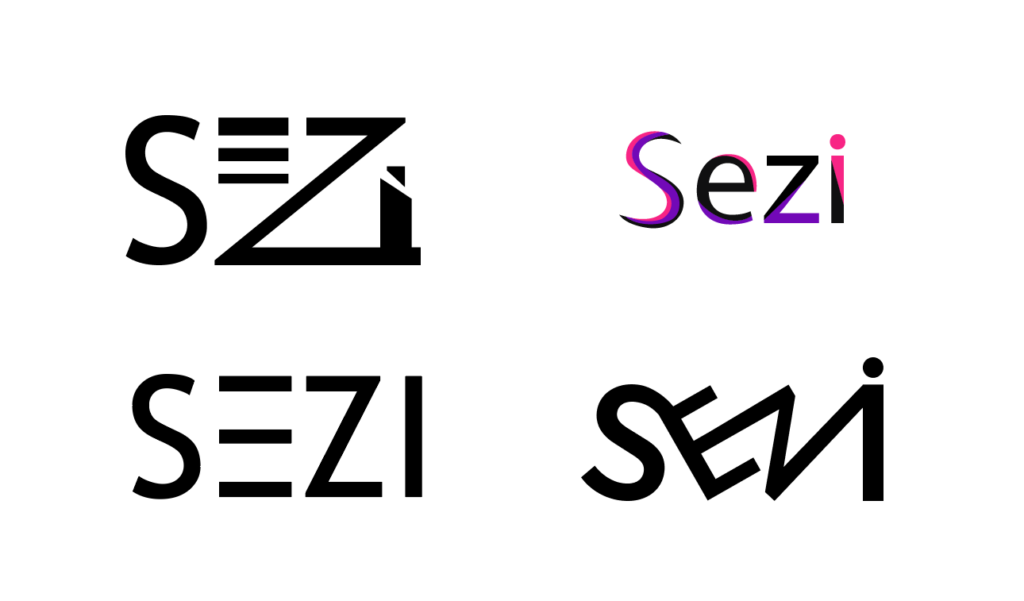 Final Version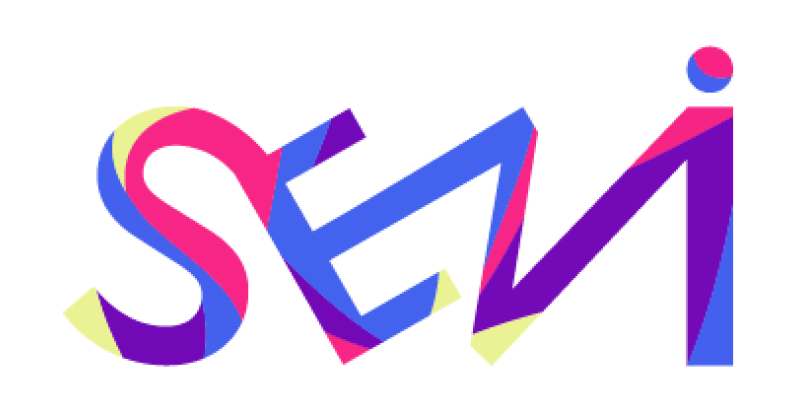 Sezi logo is stylized typography. The letters in the logo are connected to symbolize a connection with Sezi's clients. The logo is slanted to showcase various styles and bold personality. The colours are a mix of organic and inorganic shapes which represents Sezi's refinement and out of the box style.

Logo variants are used for products and greyscale variant is to be used for professional purposes.