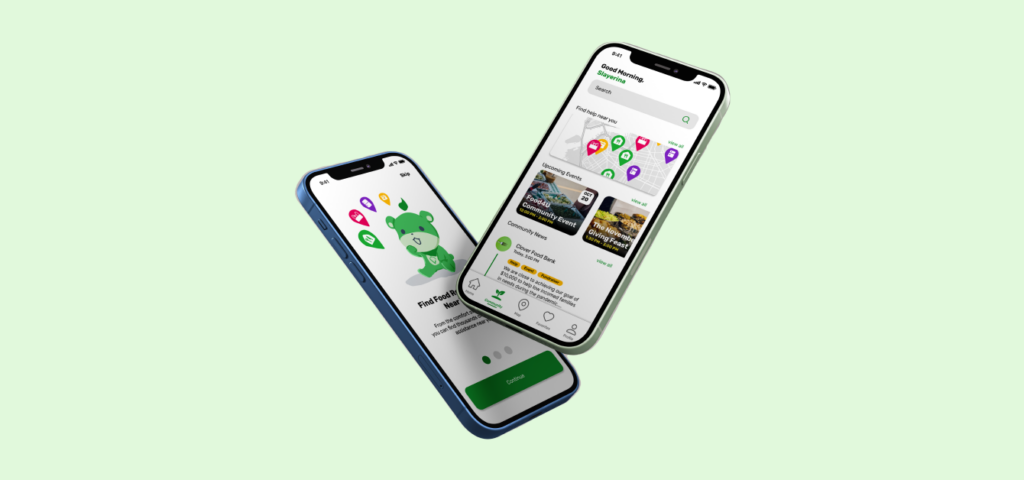 LocalToMe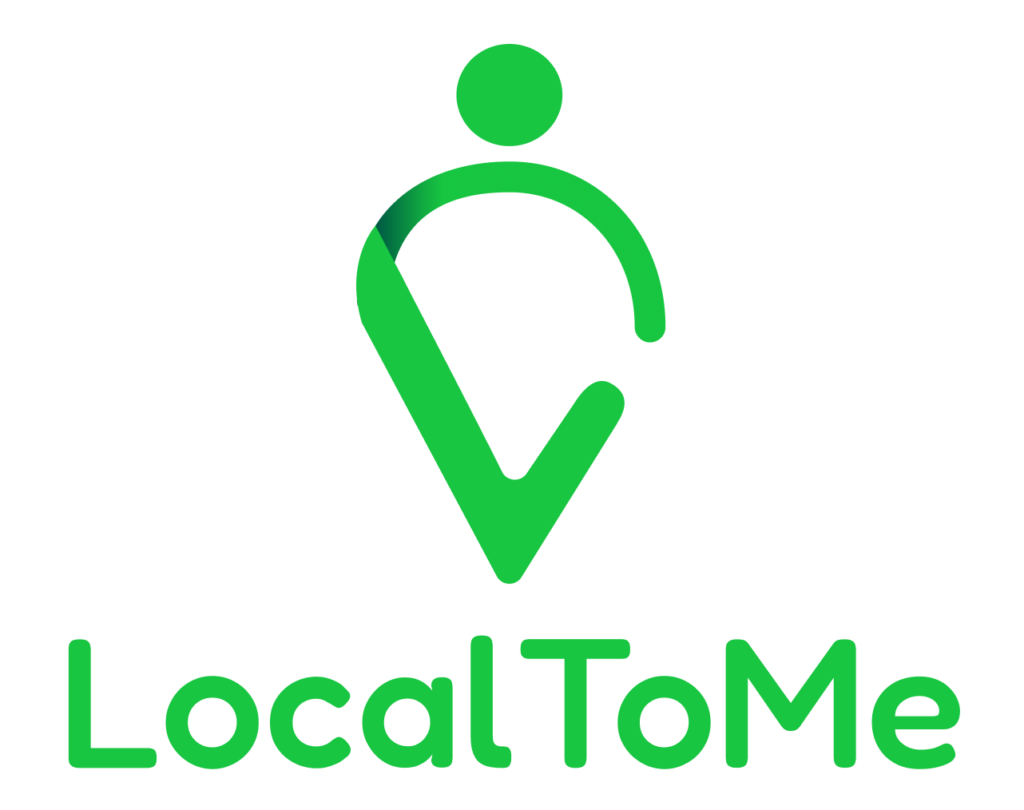 LocalToMe is a web app that locates and provides low-income families/individuals with free & accessible food resources near their area within their budgets.
For this project, I collaborated in a team of 2 designers (including myself) and 4 developers from BCIT's Digital Design and Development and Full Stack Web Development. As a UI/UX designer for the project, some of my responsibilities include conducting user research, creating various prototypes, designing for accessibility and consistently communicating with my team.
Timeline
Sept 2022 – Dec 2022
Tools
Figma, Adobe Illustrator, InDesign
The Challenge
Due to the recent effects of inflation and the pandemic, many low-income families/individuals faced the issue of affordability of basic necessities and unstable living conditions.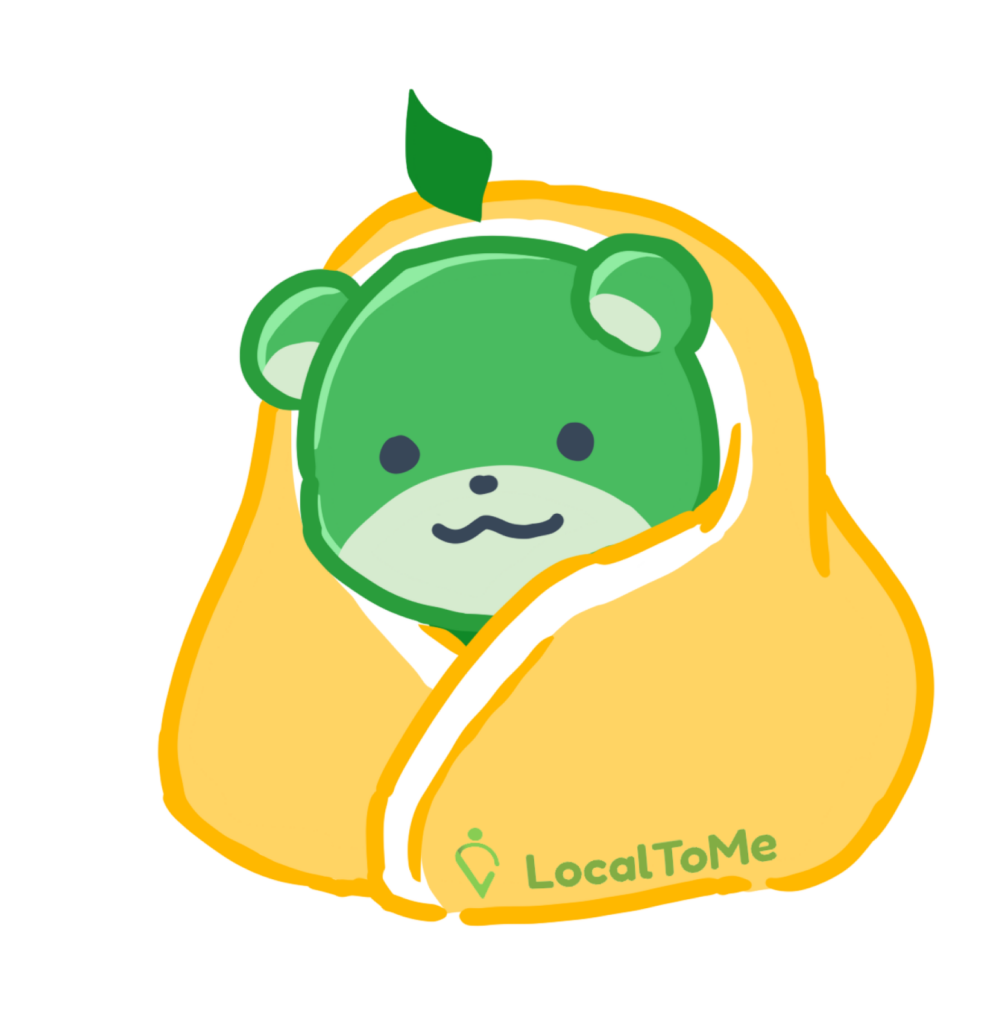 Ideation
During the early stages of the project, each team member found a competitor (direct/indirect) and conducted a competitive analysis to access the user experience, design, features and technicalities. We utilized our findings to solidify the ideas we want to implement into our app and find solutions as to how we would stand out from the competitors.
Research
While creating the branding and choosing colours for our app, we focused on ways to make our app accessible as possible. In addition to making LocalToMe visually accessible as possible, we needed to ensure an intuitive app flow to cater to our personas.
User Flow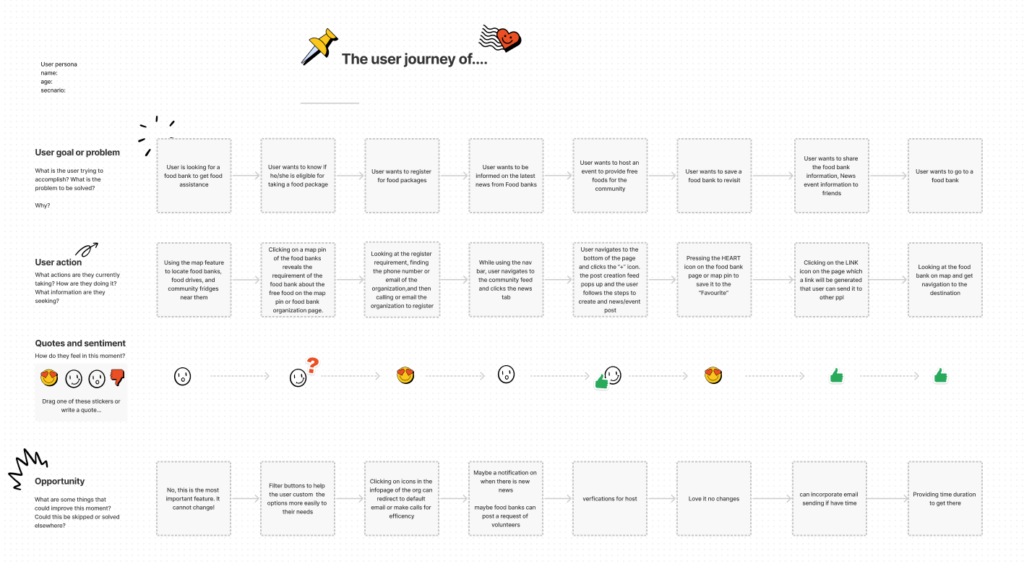 Site Map

Design Iterations
Lo-Fi Prototype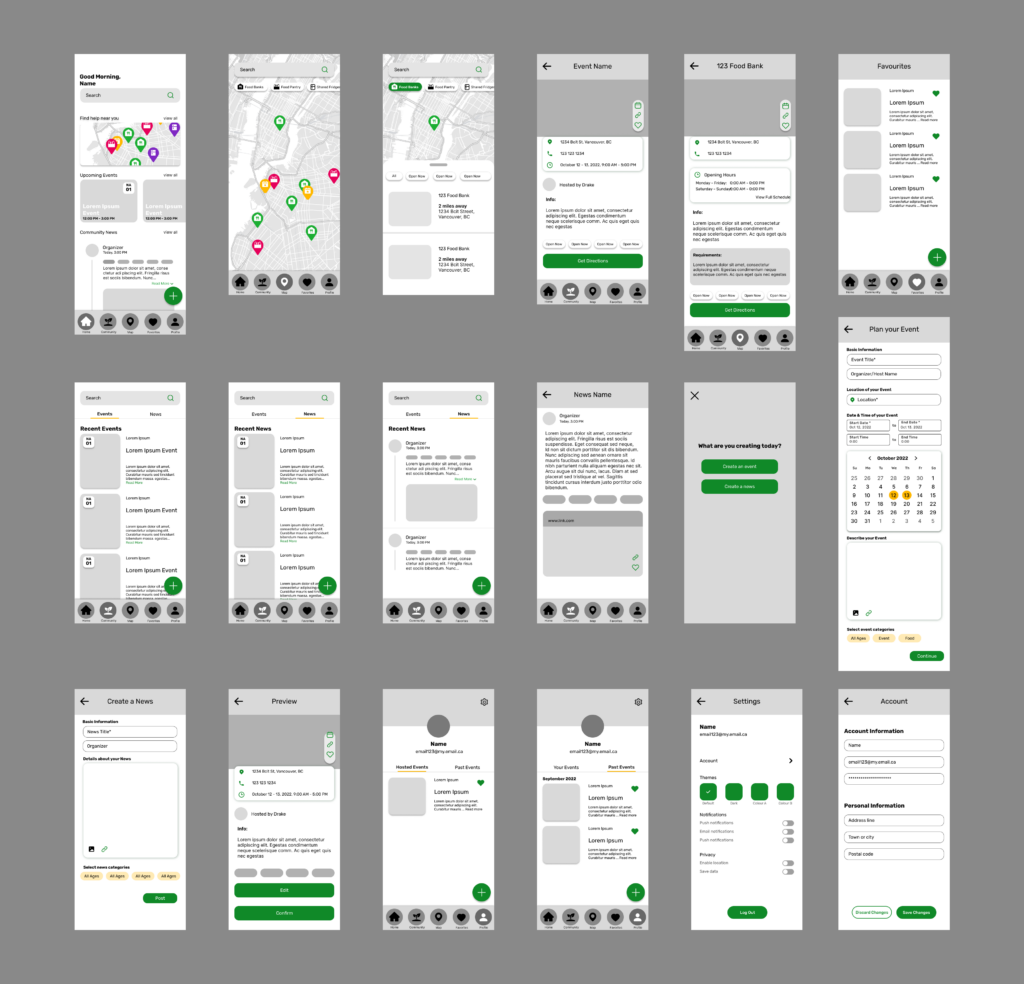 Hi-Fi Prototype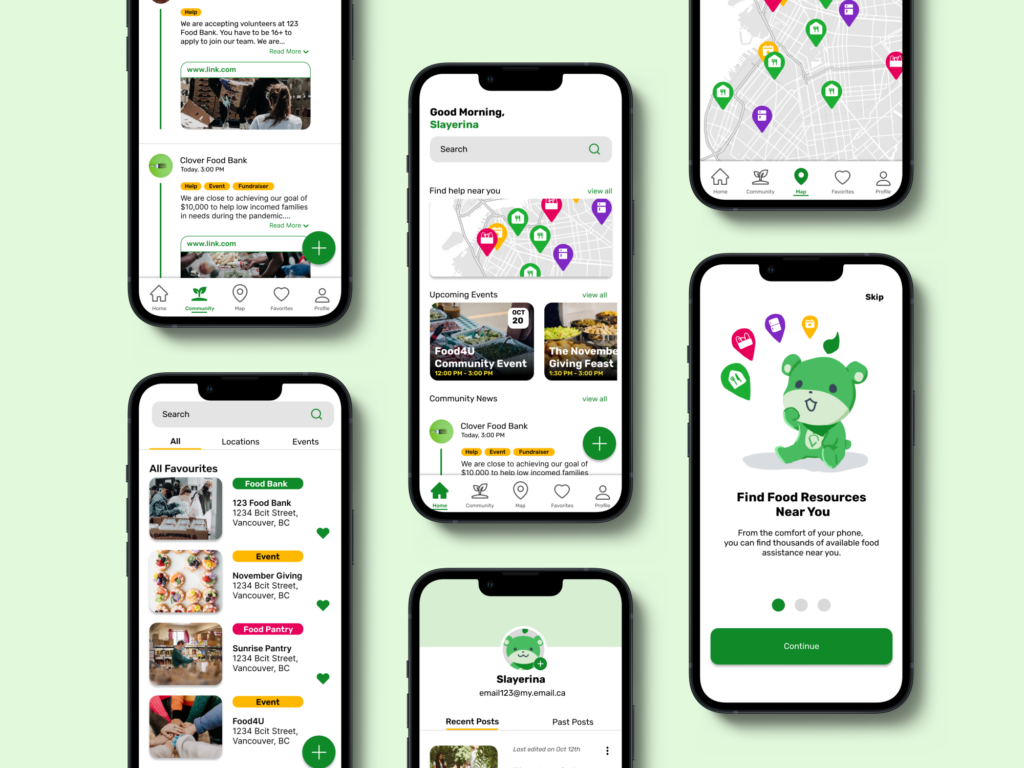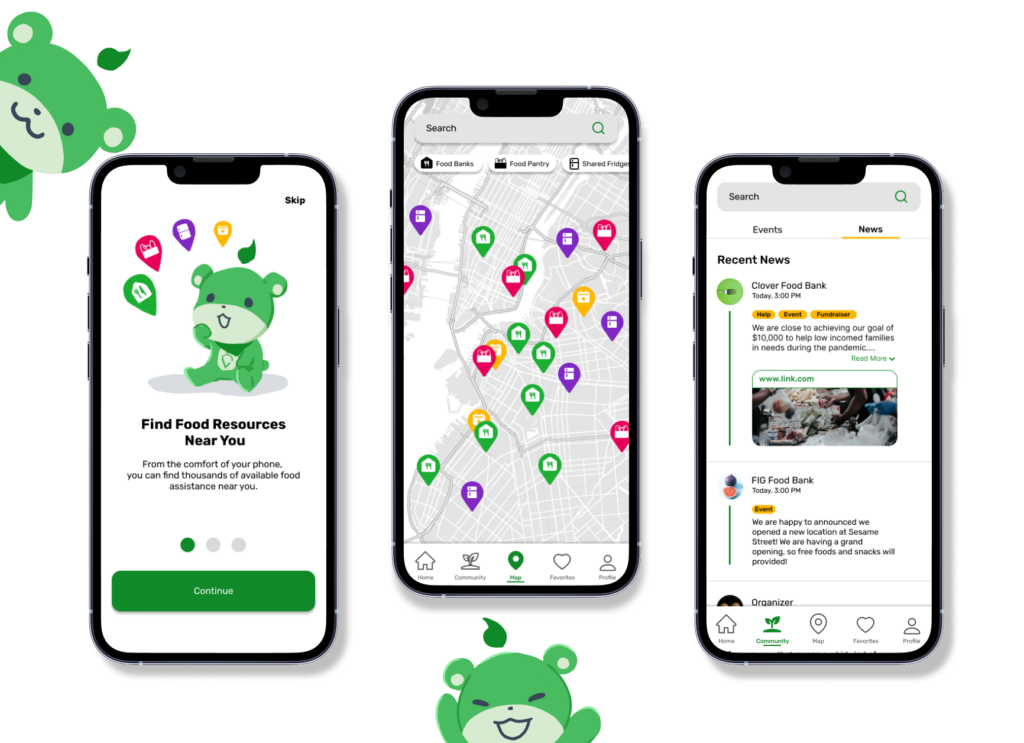 The Final Piece – Chou!
The mascot Chou was designed to embody LocalToMe as a whole. Chou, is inspired by cabbages which symbolize prosperity, abundance, and joy during times of need. We want to spread that energy with our app. Throughout LocalToMe, Chou is every step of the way with you so you're not alone!